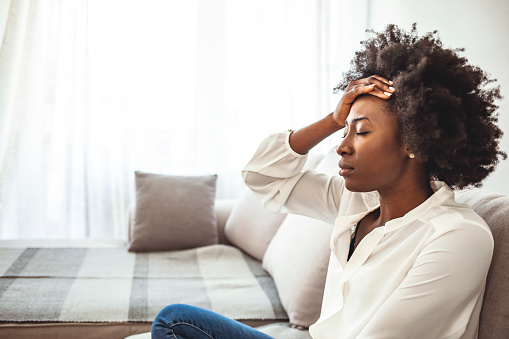 Problem shared is half solved as they used to say. That's a popular saying in our society. Over time, this saying doesn't go in line with some people's destiny. In a recent time, two popular influencers, namely Tonto Dike and Bob-Risky fought a deity fight, revealing their weakness and the most secured secret to the whole world. You can research it if you need more about the news, you'll surely get the details.
Former president Jonathan's aids Reno Omokri says in his recent post that "The best thing you can do to yourself is to keep your secret to yourself not your friends, even though you're to reveal your secret or your weaknesses, the only thing you can do is to tell it to God because is the only one that can never fail". However, this opinion is good and great one but sometimes people get ahead in life as a result of sharing their major challenges to a friend or a mentor or people who are already ahead of you and can give you good advice for pushing that dream to reality.
Many people quit along the way as a result of no one to help them with good advice or otherwise.
One of the greatest scholars, Abraham Maslow says "the basic needs of humans are clothes, shelter and food". Another scholar says only what we actually need in this life is House, a consistent source of income and a life partner. Those scholars have a great different perspective of what life actually is, however, their opinions are a great one if only we can borrow from them and add our own at our free will.
Some have already made up their mind that no matter what comes their way, they will never give up on their success journey but life has different funny ways of proving humans wrong, do you know why? Is simply because we are not the maker, we are all trying our best out to meet up with the current trends.
Have you ever thought in your quiet time that "Why is life like this?" Some are actually running their race to meet up but couldn't, some are about to get to their very best but little distraction leads to the end of their journey and some will try little things but believe me they are already making millions of money with no or little stress.
Years back, in the industrial age what you are to do is just to go to school, graduate and job is awaiting you but this is information age, we all need information to earn a living and we are not informed, majority of us are still living in the industrial age which is outdated, we still go to school, graduate and searching for unavailable jobs. The truth is that gone are the days of the industrial age and none of us are informed, that's why the Holy book "Bible" says (Hosea 4:6) "my people perish because they lack knowledge." Now who is to give us the knowledge needed to fit-in the 21st century which is the information age?
As a youth, we seriously need orientation, we need to be enlightened, and we need to move from the industrial age to the information age with rapid changes with our mentality. Most of the problems we have in this 21st century is that we lack discipline, nobody corrects us, and the little corrections we manage to see are called "Abuse" so now, how can we do it? When are we going to accept corrections and when are we going to live in the information age? That's one of the questions I keep asking myself in my closet, you too should think about it and give us a dependable solution and able to convince us that this is a good solution but don't forget that Bible says (John 4:48) "without signs and wonders, this people will not belief", even me, I may not belief until I see a physical solution.
Those are some of the weaknesses that I foresight in this generation. We are striving for excellence and no one wants to be left out, jumping the process to greatness without a second thought. "Think am Now"…… do you smile?
What can we do to our generation's weaknesses? You already know some of them and you can as well add yours. Please feel free to contact me on my website contact page, let us move this generation to the next level, let us provide a dependable solution to mankind, and let us move from imagination to "Doing-nation". I can do it, you can do it and we can do it.
Till I come your way again, please do enjoy your day!